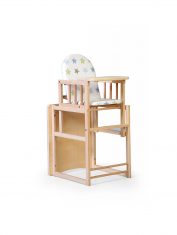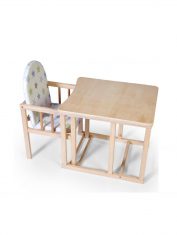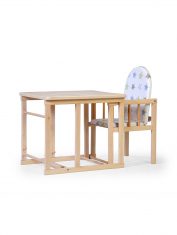 Convertible Highchair
Convertible Highchair – Dönüştürülebilir Masa Sandalyesi
Product code: KWH151
It is an highchair that can be easily converted into a table & chair set with its modern and functional design.
Removable wooden tray provides ease of use.
Upholstery of it, which are produced with your baby's comfort in mind, is washable and no harmful for your baby's skin.
It is manufactured from high quality solid fir wood, resistant to tipping.
Material: Solid fir
Size: 45.5 x 44 x 88 cm
Product weight: 6,8 kg
Age: 6+ months