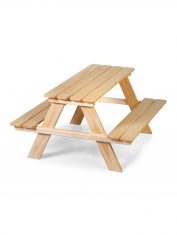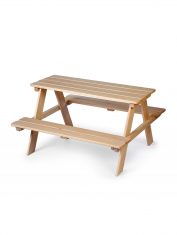 KWP140V – Mini Picnic Table (Varnished)
It is the mini version of the picnic tables made of high quality fir, which will be indispensable for children in outdoor areas.
Completely safe with its balanced structure, rounded lines and robustness.
A long-lasting use is ensured with the harmless water-based varnish on its surface.
Material: Solid fir
Size: 87 x 88 x 50.5 cm
Seating area: 175 x 880 cm
Product weight: 6,7 kg
Age: 2+ years